Custom Workspace for under $200. Boom!
There's been a lot of buzz on pinterest and the blogosphere about using every available space. Even though my house is a good size, all my bedrooms are OCCUPIED. In truth, I have a first floor master so I kind of try to avoid going upstairs. As each of you know that last sentence actually means that I have three boys and their rooms and the playroom are up there and basically I am trying my best to avoid a full, nervous breakdown every. single. day.
My son Nathan's room on a good day.
But, I still have to pay bills and keep up with paperwork.
Since I don't have a dedicated room for an office, I have to use the space that I do have. And, it's going to be downstairs where I (and everyone else) can see it, soooooo
A: it needs to be pretty (paying bills is depressing enough) and
B: the lights will stay on because I actually paid the electric bill that was in a handy spot instead of tucked away upstairs.
My inspiration was this:
And/or this:
I love the open shelves, but let's be honest, nobody wants to look at a bunch of paperwork. I'm still on a mission to find some cute, inexpensive storage containers.
And one of our favorite bloggers just blogged about making the most of all your space on Friday, here.
source: copycatchic.com
What I had to work with was just an 80" wide by 20" deep space between my bedroom and the powder room. I can't find a before picture, but you can imagine a little nook for a console table with a couple of lamps on it. Enough room for a writing desk perhaps, if it wasn't too deep. Saw this one at Goodwill for $25 dollars, but it just wasn't quite right.......
Catherine always calls me a Craigslist troll but I'm really an equal opportunity troll. I like to frequent Goodwill and the Habitat ReStore as well. And, it's paid off more than a few times. This is one of those moments. I saw these at ReStore and yep, they're ugly but, they could be so much more!
Here's a cool example of how to remake a metal filing cabinet.
Source: Apartment Therapy
Ultimately, a standard, metal, office-issued cabinet was not going to work because of the depth.
So, we started with 2 of these bad boys from Ballard Designs (by way of CL of course!)
Added an old solid wood closet door I picked up at Habitat ReStore.
Patrick took off the base molding and made a platform for the file cabinets to sit on. Then he wrapped the whole base with the baseboard and added a cute trim piece. Total cost for the lift: $22.
Plus, I kind of chickened out on the teal color. Daring? Yes. Scary? Yes.
Allen Roth Wallpaper Item #:

332822 at Lowe's
Ugly Bookshelf Makeover by Kendra
Surprisingly, this little space used 2 1/2 double rolls. We thought about just doing the back wall, but hey, why not go all out for the bargain price of $20 per roll?
I took this pic with my phone so it's not great, but you can see how it came together with the paint and hardware back on.
Don't ya love how Patrick (supreme-talented-home-improvement-supahstah!) moved the outlets up, so my electronics could plug in without me bending down under the desk?
I still don't love the DARK brown desk accessories, but we'll stick with what we have 'til I find better ones. After all, our motto is "Use what you have until the money tree comes through with new fruit."
Cleat for the floating shelf installation.
These are my manly men cutting wood for the floating shelves. Now that's hot!
Measure twice; cut once.
And this is it in all it's glory! A true workspace nook that didn't break the bank and suited our needs perfectly.
I'll write more later about these awesome mirrored frames and my uber-cheap yet uber-awesome art.
What's that you say? YOU want one of these for yourself? Well, guess what? We can help you with that. If you live in NC, email for pricing on custom carpentry.

Check out this amazing blog for more DIY madness: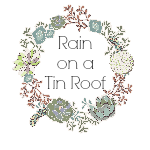 Check out these great blogs for more DIY madness!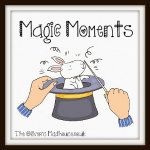 />
\ Serendipity and Spice