Lately I've been crushing on bar carts. Is it just me or are those glam little finds popping up everywhere? As I've said before, I'm not entertaining in the parlor on a regular basis. But, it sure is nice to have something swanky to look at when your guests come in the front door.
Even though I have no real idea where I would put one, I've been on the prowl for the one. I don't know what that looks like exactly but I'll know it when I see it.
Here's one from Crate & Barrel but I have to tell you its lacking that certain *something*. And for 600 smackers, it better look good AND serve a mean cocktail (or cup o' joe).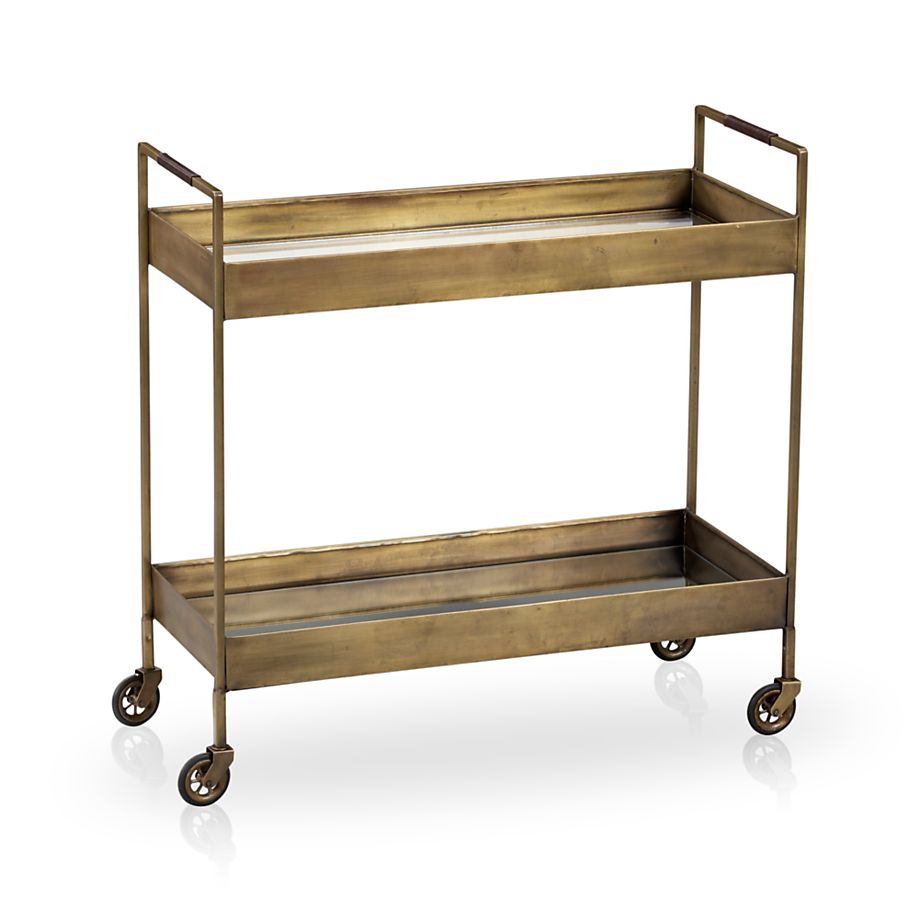 I really like this one. Simple, clean lines in black and white, but I'd rather have wheels.
coco+kelley
Of course the little doggie kinda sealed the deal for me. Which brings me to my next point.
The real secret to old Hollywood
glam'ing your bar cart is all about the styling. Of course you will have a tray on your cart. You know we love trays! And you will NEED some accessories. For more great styling tips, look at how some of your HGTV faves would deck out these beauties, check out this
18 photo spread
on their site.
What about this menagerie of bar cart yumminess?! Which one is your fave? I love the little blue one in the middle.
radaronthescene.com
I hope you're staying cool these last few days of July. We are feverishly getting school supplies ready and *trying* to get to bed early since school starts on Thursday for us. This summer of homelessness has just flown by! We're supposed to close on our new place next week so I'm sure we'll have all kinds of moving tales to tell. Stay tuned!