My sister, (the English major), owns a Mathnasium in Tampa, FL. Do you know what goes hand-in-hand with Math tutoring?
Kids!
Children of ALL ages love Halloween, right?
After seeing our Pumpkin Topiary Tutorial, she asked me to jazz up some artificial pumpkins for her store. No problemo chica! We ran over to the craft store and got some carving pumpkins in a few different sizes.
The owl represents wisdom in Math. Wisdom I do not possess by the way.
We created the A+ by simply applying adhesive backed craft jewels to the face of the pumpkin. The small pumpkin's web was created the same way. Add a spider and you have a fabulous, economical pumpkin that you can use year after year.
This one was made by hot gluing sequined spider garland down the seams of the pumpkin. Cute, don't you think?
Linking up with: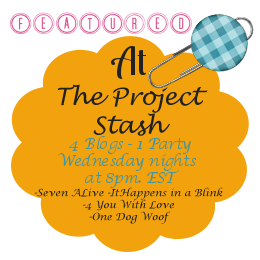 Do you want to check out some more amazing ideas? The Inspired Room is one of our favorite blogs!