You know it's that time, right? It's do or die. End of the (shipping dead) line. Luckily for you, Decor You Adore is here to help with a quick shopping guide. Check all the nice people off your gift list!
Let's break it down by category:
Kids:
We won't make up some glossy blogger jargon about how they're the most fun part of the holiday season. Here's the deal, We cannot help you with your kids main gifts. All they want is electronics and gobs of Chinese junk that cost $.03 to manufacture and you're paying $19.99 (regularly $25.49) after you get elbowed by some maniac at 4:03 on Black Friday (ed. note: doors opened at 4:00am). Hopefully the bruises have healed. Best of luck to you! Let's move on to stocking stuffers:
$11.52 from Amazon
Decorating Bonus: When you are finished with the year, you can frame them and hang them on your wall!
Jacki's dog-loving eldest son's room
Husbands:
I hate to sound like a broken record but they want electronics too. Or, in Jacki's case something with a bright yellow DeWalt on the side of it. Not gonna happen. I suggest focusing on something more practical. Does your hubby get cold tootsies? And then put them on you in the bed when it's 27 degrees on the other side of the covers? Ahem, I digress:
Or a throw for his easy chair? $30
Decorating Bonus: You pick the color and can cozy up your room and the hubby with one shot.
And, throw a Home Depot gift card in his stocking for good measure. He will be thrilled.
Friends, Neighbors and the other important women in your life:
I guess it really depends on what your budget is. I always strive to give a thoughtful, tasteful gift that won't break the bank. Yea, you're right, a lot easier said than done.
Here are a few ideas, all under $30.
For the coffee or tea drinker, even the gardener, try a vintage, stamped spoon: $37 for a set of 6 spoons.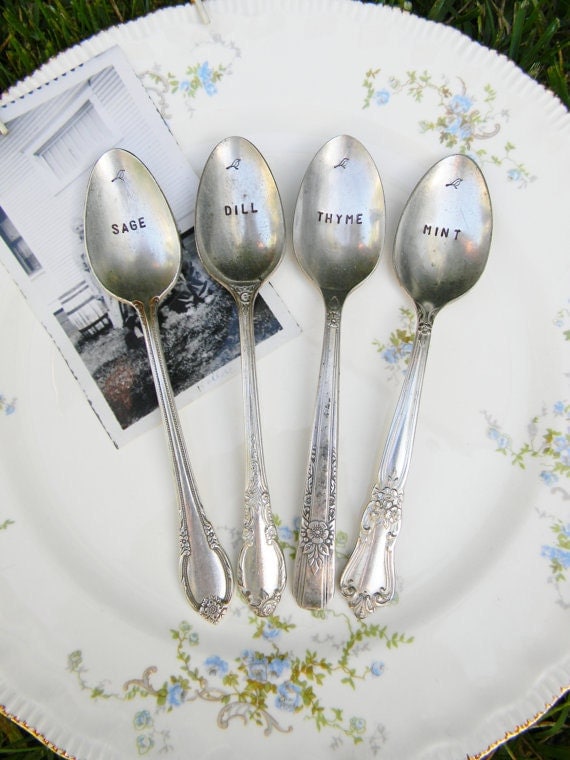 Etsy Shop, Pretty Pretty Paris has offered a 10% discount to Decor You Adore blog readers! Use code FBFRIEND! But, hurry! Today is the last day you can order to ensure Christmas delivery.
You can give a mirrored frame. $43 for a set of two.
Everyone appreciates a pretty frame especially when you include a meaningful photo.
Faux croc tray. $19
They come in various colors and everyone needs to corral their junk. See our article about being tray chic!
Latitude Longitude Bracelet $23
Jacki wants one of these with the coordinates of her charming beach house on Oak Island. Does your loved one have a special spot? This is just the token to remember it!
Great "guys" gift too.
Luminara Candle $28
LED candles with built in timers are the most brilliant design of this century. No more leaving candles lit and scraping wax off your Grandmother's antique end table. What makes the Luminara candle extra special is the faux-flickering-flame! It dances around like a real candle.
And, last but not least. Let's not forget Rover. That guy (or gal) that sticks by you until you wrap the very last present on Christmas Eve.
Georgia waiting patiently to go for a walk.
Catherine's beloved, Buster
The Gulpy! $8.65
Jacki uses her gulpy every day! It's perfect for keeping (wo)man's best friend hydrated on the go.
I hope this helped! What are your go to ideas for last minute gifts?

P.S. We celebrate Christmas but you can apply these gifts to whatever you're celebrating. Hannukah, Festivus, Kwanzaa or Tuesday.
And from our keyboard to your screen,